You guys know what time it is, right? time for...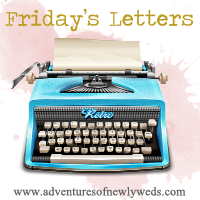 Dear Chevron:
I got so excited the other day when I pulled up to the pump and saw that gas was down to $3.91 a gallon. Then I wanted to smack myself because, seriously? That is
still
way too much to pay for gas!
Dear Hips:
You are 35 not 85...so start acting like it! You may as well get to like -or at least tolerate- this whole running thing cause it's not going away.
Dear Dispatcher-who-shall-not-be-named
: Please no more "sex voice" on the radio! I adore Marilyn Monroe and her breathy whisper but that's not exactly who I want sending me to a car crash.
Dear CalTrans workers
: You have been "working" on the same piece of freeway for 4+ years. 4 years!? That's enough time to get a Bachelor's Degree, serve a term as President, or raise a kid from 0 to Kindergarten. What have
you
accomplished? Frankly, I'm getting tired of "slowing for the cone zone." #endrant
Dear Readers
: Thanks for hanging in there with what has apparently.turned into Friday's Letters: The Grumpy Edition!
You
guys are awesome! Guess I needed to get a few things off my chest... but maybe I can inject a little positivity here by announcing the winner of my Murad giveaway! Drumroll please.... aaaand the winner is:
a Rafflecopter giveaway
Thanks to everyone who participated! Happy weekend!