Well, I'm sure late to the party this week aren't I?? But if any of you out there have tried blogging from a really crappy Android phone...well then you probably understand why I had to wait till I could get to my lap top today (insert cranky face) to finish this post! How fast this week has gone! Vacation days always have a way of flying by, don't they? I sure wish my work weeks passed that quickly. In any event, it's time to link up with the lovely
Ashley
for...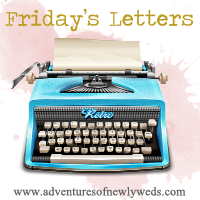 The Saturday Edition
Dear Maui:
So sad to be saying goodbye to you today! You. Are. Epic. Literally, one of the most beautiful places I've ever seen. Promise we'll visit again soon!
Dear Rented Jeep:
We had crazy amounts of fun driving you all over the island with your top down, exploring the coastline and the infamous Road to Hana. Too bad when we got caught in that tropical downpour your top refused to go
up! That
was an adventure for sure!
Dear Hyatt:
You were nice enough (definite cool points for having flamingos and
penguins
!) but $15 for a Mai Tai? $40 to rent a couple beach chairs? A $700 deposit for incidentals?? Just what kind of "incidents" were you expecting me to have? Good grief! Good thing I have some extra shifts coming up!
Dear Beaches:
Amazing! Gorgeous! Love you..and I'm pretty sure I'm taking a small island's worth of you home with me in my fave bikini!
Dear Home
: Please be sunny and warm when we get there so we don't feel
too
let down!
Dear Hubby:
We had so many awesome adventures this week! Thank you for the best honeymoon ever. Ever! Love you x a million!
**There's still a couple days left to enter my
Murad giveaway...
check it out! And have a fabulous weekend all!**